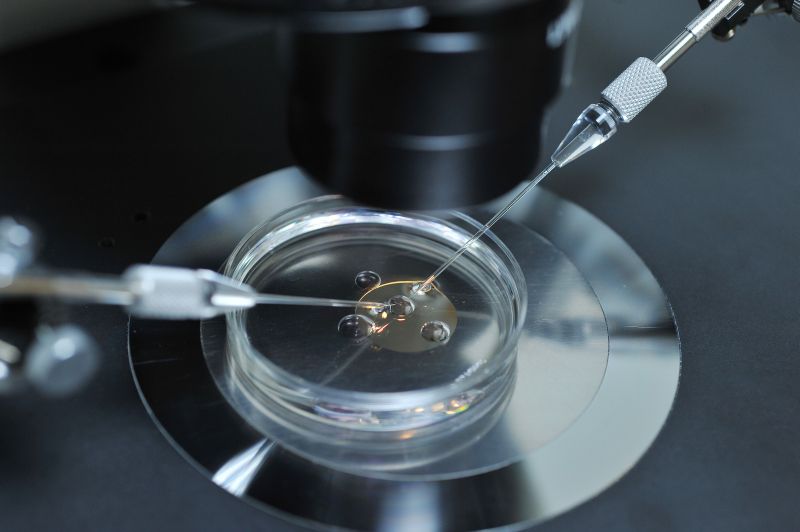 Microinjection is used to treat male infertility. Even when semen analysis shows unsatisfactory results, the scarce healthy sperm can be used to perform this procedure and increase your chances of pregnancy.
In this procedure a patient is subjected to the ovulation induction, which is carried out under the same principles as in IVF. When an oocyte reaches its maturity, puncture of ovarian follicles is performed and mature oocytes retrieved. At this point of the procedure, sperm from the male partner is taken, from which few healthy spermatozoa are extracted. By using an inverted microscope of highly sophisticated and advanced technology, selected spermatozoa are being directly inserted into the egg cell. In performing this procedure one must be careful not to damage the cellular organelles of the egg. Following the above described procedure, the egg is kept under observation in an incubator, waiting for the fertilization to take place, and further development of embryos.
ICSI after MESA or TESE
These methods are used to treat infertility in a man, where biopsy showed presence of spermatozoa. Semen preparation is somewhat different, but the microinjection procedure is the same.
If spermatozoa are obtained by means of the epididymis puncture, then we refer to the MESE procedure, but if spermatozoa are collected after the testicular tissue puncture, the procedure in question is referred to as the TESE procedure.